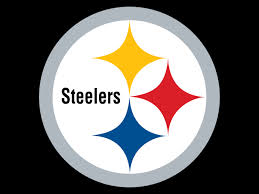 The Pittsburgh Steelers defeated the Indianapolis Colts 20-17 Sunday. The Steelers trailed most of the game, but scored the final 17 points for the victory, and have improved to 7-2. Ben Roethlisberger threw a touchdown pass to Juju Smith-Schuster mid-way through the third quarter, but the extra point was blocked. Roethlisberger then hit Vance McDonald in the fourth quarter before a two-point conversion tied the game. Kicker Chris Boswell hit a game-winning 33-yard field goal as time expired. Boswell booted a 41-yard field goal late in the second quarter for the Steelers only points of the first half.
The Steelers lost cornerback Joe Haden to a broken leg during the game. Safety Mike Mitchell also had to leave the game after re-injuring his right ankle. Both will be lost for this Thursday's game against Tennessee at Heinz Field.
–Tennessee defeated Cincinnati 24-20. Bengals linebacker Vontaze Burfict was ejected from the game after contact with an official. The Titans are tied with Jacksonville at 6-3 to lead the AFC South. The Bengals fell to 3-6.
–The Cleveland Browns remain winless following a 38-24 loss to Detroit Sunday.
–Last night in Sunday Night Football, the New England Patriots kept pace with the Steelers at 7-2 with a 41-16 victory over the Denver Broncos.
Tonight in Monday Night Football: Carolina will host Miami at 8:30pm.