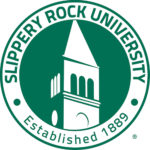 Marcus Martin the former record-setting defensive end at Slippery Rock signed Sunday evening with the Los Angeles Rams.
A West Mifflin graduate, Martin originally signed with the Seattle Seahawks as an undrafted free agent and was slated to play fullback. The Seahawks waived him in May.
The Rams announced Martin as a defensive end, the position where he wreaked havoc on opposing Division II offenses at Slippery Rock. He set the NCAA all-division record with 56 sacks and holds the Division II record with 95 tackles for loss. He was a three-time consensus All-American and three-time Pennsylvania State Athletic Conference West Division Defensive Player of the Year.
The post Slippery Rock grad Marcus Martin is a L.A. Ram appeared first on ButlerRadio.com – Butler, PA .