High School Sports Scores from Wednesday: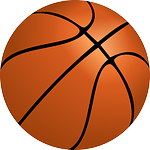 –Butler defeated Pine-Richland 47-26. Jenna Kunst led the Golden Tornado with 16 points.
–Freeport defeated Valley 55-15. Sidney Shemanski led the Yellow Jackets with 21 points.
–Moniteau defeated Clarion 69-66. Kristen Auvil and Izzy Bair combined for 49 of the Warriors points.
–North Clarion defeatdf Karns City 59-57. Emily Hegedus led the Gremlins with 30 points and 11 rebounds.
–The Butler Girls swept Shaler 7-0. Jordyn Graham led Butler with a 590 series.
–The Butler Boys defeated Shaler 5-2. Chris Huff led Butler with a 633 series.
–Armstrong swept St. Joseph 7-0.
–North Allegheny Girls swept Freeport 7-0. The N.A. Boys defeated Freeport 5-2.
Rifle: Butler defeated Hempfield 798-797. 65x to 62x. Top shooters for Butler: Tiffany Carlson, Zach Freund, Isaiah Lucas, Alex Arbanas and Cami Tack all with perfect 100's.
The post High School Sports Scores from Wednesday appeared first on ButlerRadio.com – Butler, PA .