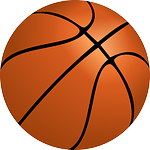 PIAA playoff Basketball this weekend:
–The Mars Boys (26-1) will face Meadville (20-6) at Sharon High School in the 5A quarterfinals tonight. Tip-off will be 6pm.
Morrow Field House at Slippery Rock University will host WPIAL champion New Castle and Hickory.
–The AC Valley Girls (21-4) will meet Everett (23-3) at Hempfield high school tonight at 6pm in the 2A quarterfinals.
–The North Catholic Girls (24-3) will meet Erie Villa Maria (22-3) in the 4A quarterfinals Saturday at Oil City high school. Tip-off is 1pm.
Two Butler high school bowlers are competing in the Pennsylvania State Singles Championships today near Lancaster. Jordan Reges (Regg-us) and Jordyn Graham will be among 24 bowlers in each division competing for a state title.
The post High School Sports appeared first on ButlerRadio.com – Butler, PA .