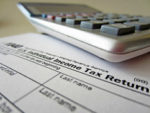 A resident of Butler, Pennsylvania, has been indicted by a federal grand jury in Pittsburgh on charges relating to Social Security fraud.
The three-count indictment names Amy Lynn Snow, 50, of Bullcreek Road in Butler, as the sole defendant.
According to the indictment, Snow received and converted Supplemental Security Income benefits to which she knew she was not entitled. Snow is also charged with knowingly and willfully
making two false statements material to her entitlement to receive Supplemental Security Income.
The law provides for a maximum total sentence of no more than 20 years in prison, a fine of no more than $750,000, or both.
The post Butler Woman Charged With Defrauding Social Security appeared first on ButlerRadio.com – Butler, PA .