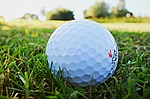 High School Sports:
Boys Golf
–Butler defeated North Hills 201-234. Tyler Figlioli was medalist with a 37. Wyatt Kos added a 38.
–Fox Chapel defeated Knoch 196-233.
–Hampton-209 Freeport-226.
Girls Golf:
–Butler defeated Shady Side Academy 184-209. Paige Scott of Butler was medalist with a 35. Butler improved to 5-1 in section play and 6-2 overall.
–Moon-162 Seneca Valley-180.
Girls Soccer:
–North Allegheny-2 Seneca Valley-0 in a battle of unbeaten teams.
–Gateway-6 Knoch-5.
–Mars-3 West Allegheny-0.
–Shady Side Academy-4 Freeport-1.
Girls Volleyball:
–North Allegheny-3 Butler-0.
–Shaler-3 Seneca Valley-0.
–Freeport-3 Knoch-0.
–North Catholic-3 Carlynton-0.
The post Butler Golfers roll on /N.A. wins battle of unbeatens with Seneca Valley appeared first on ButlerRadio.com – Butler, PA.