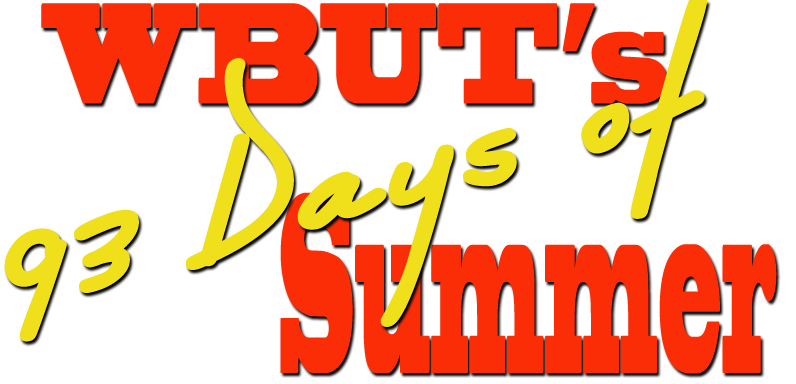 WBUT is celebrating the 93 Days of Summer with ideas for a different fun event or activity each day of the season! Check out our great Summer fun suggestions below, and tune in to WBUT each morning for more details on these activities. Each Friday you'll have a chance to win tickets for summer events and attractions…and we'll randomly have surprise giveaways for kids all summer long. Stay tuned to WBUT all Summer long for 93 days of fun!
June 21 – Who doesn't love to golf on a beautiful summer day? Join Conley Resort & Golf Club for a fun filled day of golf followed by live music at Knickers Tavern.  Arrive as early as 7am to golf the day away, then enjoy the live music at Knickers Tavern at 7pm every Wednesday.
June 22 – Yoga is good, beer is good. But together, they're great! Namaste With Shu is a yoga session at Zelienople Community Park that starts at 6:30 p.m. tonight. What better way to keep the zen flowing than with a post-yoga complimentary beer from Shu Brew?

June 23 – Join the Butler Blue Sox as they take on the Chillicothe Paints on Friday, June 23 at Kelly Automotive Park. It's firework night, so stay and watch the sparks fly above Butler. First pitch is at 7:05 pm and the fireworks begin at 10:15 pm.
June 24 – It's Cruise-A-Palooza time! Join the Rodfathers Car Club of Butler at the Farm Show grounds for a day of family fun, music, food, crafts, raffles and of course, classic cars. Cruise-A-Palooza runs from 10am-7pm. Rain date: June 25 10am-7pm
June 25 – Catch the Nautical Nature, a 37-passenger, enclosed pontoon boat on Moraine State Park's Lake Arthur today at 2pm. The boat boards at North Beach and offers summer cruises each weekend, presented by the Owlette Gift Shop and the Moraine Preservation Fund.
June 26 – What better way to get some exercise and enjoy some beautiful scenery, than to grab your bike or your walking shoes and hit the Butler-Freeport Community Trail.
June 27 – Guaranteed to be a great time…Muddy Creek will be playing live music at Alameda Park in the Odd Fellow Gazebo. Enjoy the sounds of the 70s–slow and bluesy with a touch of Rock 'n Roll.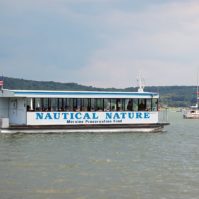 June 28 – Enjoy an evening of theater under the stars at the the Rotary Amphitheater in Cranberry Township Community Park. Keystone Music Theater Academy will be performing Willy Wonka, Jr. at 7pm.
June 29 – Head to Alameda Park today at 6:30pm and see the cool toys of Playthings Etc. They'll be demonstrating the latest, must-have toys at 6:30pm in the Carousel Shelter. Fun for the whole family.

June 30 – A Summer tradition – The Big Butler Fair – opens today! WBUT will be there from 4-6pm with prizes and giveaways. Stop by and say hi. It's Bike Night and the Clarks perform at 8pm.
July 1 – Beat the heat with a trip to the UPMC Lemieux Sports Complex for a cool day of ice skating.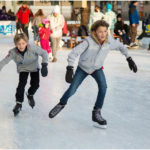 July 2 –  Take the kids to Eracers Go-Kart Park, where you can be a kid again yourself! Enjoy a day of famiy fun with bumper boats, rookie karts, miniature golf, sprint cars, and indy karts. Located at 640 Evans City Road.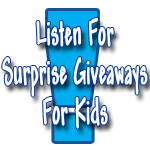 You never know when we're going
to have a surprise giveaway exclusively
for our young listeners.
Keep it tuned to the Breakfast Club!
July 3 – Bring a blanket or lawn chair and relax while you listen to the sounds of the PA National Air Guard. This free concert will help you kick off your 4th of July celebration. At the Rotary Ampitheater in Cranberry Community Park.
July 4 – The Rock Station 97.7-FM will be at the Big Butler Fair with their Rock Done Right Tour. The free concert features Charee White, Anger the Ant, The Shiners and TeraChain Sky. The music starts at 5pm and will be followed by the fair's huge fireworks display!
July 5...Disc Golf is a fun game for people of all ages. Enjoy the scenery while you play at the par-66 championship course at Moraine State park. Pack a picnic and your swim suit and make it a day.
July 6…If you're a fan of the classic, Night of the Living Dead, visit the Living Dead Museum and gift shop in Evans City, PA.
July 7…Everyone's an artist at Brushes and Barstools! Check out their calendar and choose the painting you'd like to create. Bring your favorite beverage and snacks and make it girls night out or a quiet date night, and bring out your inner artist.
July 8…Eat Local/ Shop Local and support our local farmers by going to the Downtown Butler City Farmers Market each Saturday morning through the end of October. Open from 8am-1pm at 205 S. Chestnut Street with local produce, meat, eggs, music, craft items and more.
July 9…Head to the Moraine Outdoor Center at 1:00pm today to learn about all the snakes we have in Pennsylvania. Don't let their scales and appearance fool you…snakes play an important role in the environment. Find out what's real and what's not, from the venomous to the perfectly harmless and much, much, more. Live snakes will be on hand!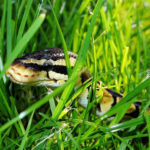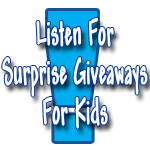 July 10…Keep the kids–and adults–entertained for hours at Fun Fore All with over 70 arcade and ticket games, mini golf, bumper boats, kiddie rides, batting cages, rock wall and soft play area.
July 11…It's Fat Tuesday at the Beacon! Enjoy the Louisiana flavor of an authentic cajun crawfish and shrimp boil and wash it down with a cold one!
July 12…Come out to Kelly Automotive Park for Butler Radio Night! Stop by our booth near the main gate before the game to register to win one of our in-game prizes. Then watch the BlueSox as they take on the Chillicothe Paints.
July 13…Cranberry Community Days kick off today! Enjoy three days of family fun at Cranberry Township Community Park, including a car cruise, art in the park, carnival fun, vendors, concerts a kids zone and more!
July 14…The Band Jam starts today! Head out to Cooper's Lake Campground for a weekend of the best local music the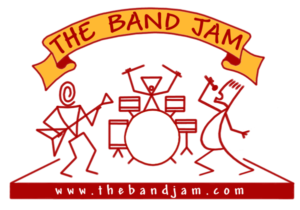 region has to offer. There's so much more than just music…camping, fishing, food and merchandise vendors, a beer garden by the homebrewers of BASH, and the vintage travel trailer of the Tin Can Tourists will be on display. Tickets are just $20 for the whole weekend. Get them here.
July 15…Check out Butler's own historical treasure…The Old Stone House. Built in 1822 as a stagecoach stop and tavern, it now offers visitors a glimpse into the past with tours, classes and demonstrations.
July 16…It's National Ice Cream Day, so head on over to Mazzanti's Beans & Cream to celebrate! Homemade, hand-scooped ice cream in 31 flavors, plus soft serve made with real cream, coffees, teas, specialty drinks, and cakes, too!  Check them out…at the corner of Route 8 and Mercer Road in Center Township.
July 17…It's carnival week in Saxonburg! Don't miss any of the excitement of the Firemen's Saxonburg Carnival…from the pet parade and water battle to the Miss Saxonburg contest and the largest firemen's parade east of the Mississippi. It all happens this week in Saxonburg.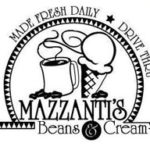 July 18…You can have a day at the beach without leaving Butler County. Head to Pleasant Valley Beach on the South Shore of Moraine State Park and spend the day soaking up the sun and enjoying the beautiful view of the lake.
July 19…Enjoy a day in nature at Glade Run Lake Conservancy. This hidden gem just south of Butler boasts a recently restored, man-made lake for fishing and kayaking in a beautiful setting.
July 20…July is National Picnic month…not that you need a reason to picnic! Pack up the picnic basket and the family and head out to your favorite Butler County park…Alameda, Preston Park, Moraine, or Armco Park… just to name a few.
July 21…Interact with over 400 animals and 70 different species at Living Treasures Animal Park. Kids can pet and feed the animals, walk through the aviary, ride a camel and play in the playground featuring a three-story ship, slides and more. 
July 22…Be sure to stop by Oesterlings Lawn & Garden -our 93 Days of Summer Sponsor- today for their Customer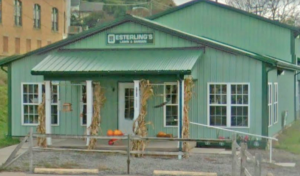 Appreciation Day. Featuring Doug Oster, the Organic Gardener, in-store specials, free refreshments and a live remote from our sister-station The Rock Station 97.7. Stop by and say hi. The event runs from 11am-1pm.
July 23…Beat the Summer heat, and take a break from the kitchen. Head over to W.Rick's Taproom & Grill in Meridian and enjoy one of their weekly specials.
July 24...Stop by the Butler County Humane Society to see the dogs and cats. You may just fall in love and adopt your next fur baby. 
July 23…Beat the Summer heat, and take a break from the kitchen. Head over to W.Rick's Taproom & Grill in Meridian and enjoy one of their weekly specials.
July 24...Stop by the Butler County Humane Society to see the dogs and cats. You may just fall in love and adopt your next fur baby. 
July 25…Get your friends together for a friendly game of basketball at Father Marinaro Park.
July 26…The Butler County Symphony hosts lunchtime concerts each Wednesday in Diamond Park. The concerts start at noon and are free and open to the public, and feature local artists along with symphony musicians.
July 27…Calling all reptile lovers! Join naturalist April Claus tonight at 6:30 at the Carousel Shelter in Alameda Park. She'll be showcasing snakes, toads, turtles, and salamanders that are native to Pennsylvania.


July 28… Guitars, fiddles, and vocals will be ringing from the rafters of the Harmonist Barn–one of the oldes barns west of the Allegheny Mountains–during the Harmony Heritage Music Festival tonight and tomorrow.
July 29…Come out and support the 6th annual Riding for the Cure. Registration begins at 9am at Rock Ann Haven…kickstands up at 11:30. The ride includes 5 stops and ends with a pig roast at the Longhorn Corral. Cost for drivers is $20, passengers are $10, and if you don't ride you can still support the cause by coming to the pig roast for just $10. Riding for the Cure supports local breast cancer patients and over the years has raised over $129,000.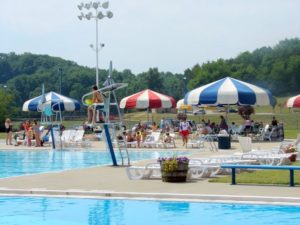 July 30…Cool off in the pool at Cranberry's North Boundary Park. It's Military Appreciation Day and they're celebrating with free admission for veterans and active military with ID, and just $5 for dependents.
July 31…Get out and enjoy a day at the Succop Nature Park. It's open from dawn to dusk, with dog-friendly walking trails, two ponds, and natural spaces used for outdoor activities and education. Its serene environment attracts visitors of all ages who seek to connect with birds and nature..check it out today.
August 1…With the Pens winning the Cup again, hockey is still very much on peoples' minds. Gather your friends and head to Butler Township Park for some dek hockey.
August 2…Head to the YMCA Camp/Armco Park in Slippery Rock for their night swim from 7:30-9:30 tonight.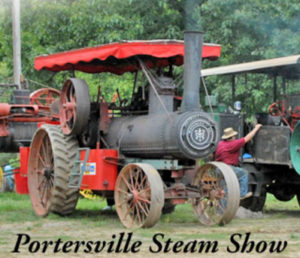 August 3… The Portersville Steam Show provides a variety of activities for the whole family…a vintage village, a saw mill, cider press, gas engines, farm animals, train rides & more. Head out to the Portersvill Steam show this weekend August 3-6.
August 4…Explore the Todd Nature Reserve's five miles of trails by taking the 9am Bird Walk led by naturalist. Relax in the abundant natural beauty of the forest…right in our backyard in Sarver.
August 5…The 19th Annual Regatta at Lake Arthur is Butler's signature water event. This year's event will feature Dockdogs–the premier aquatics competition, the 4th annual PA stand-up paddle boarding, live entertainment, sailing, children's activities, food vendors, fireworks & more. August 5 and 6 at Moraine State Park.
August 6…Join the pediatric brain tumor foundation for theh western PA Ride For Kids with any make or model of street legal motorcycle for a fun ride, food and entertainment at Seneca Valley High School at 8:30am.
August 7…The 69th Annual Butler Farm Show opens today. This event showcases the county's local farming community with exhibits, tractor pulls, crafts, rides, food and demonstrations.
August 8… The Kitanning community band will perform a diverse and entertaining repertoire from Sousa marches to modern pop, movie soundtracks, show tunes and more. Tonight at 6:30 at Alameda Park.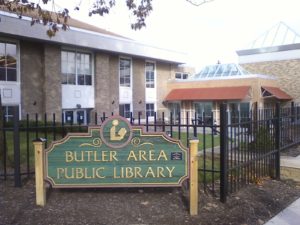 August 9…It's national Book-Lovers Day. Head to the Butler Public Library today enjoy an afternoon of reading. Indoors or out, the library offers a beautiful setting to get lost in a good book.
August 10…There will be drumming in Harmony tonight. A women's drum circle will be held at Bottlebrush Gallery beginning at 7pm. Drums will be provided.
August 11…It's a great day to take the kids to Moraine State Park and teach them how to fly a kite.
August 12…If you hunt or collects guns, you'll won't want to miss the Harmony Museum's annual antique gun show at Stewart Hall from 9-3 today. Examine flintlock, percussions and cartridge firearmss from the 18th and 19th centuries. Many were made in this region and are for sale.
August 13…Ron Bickel and Merrymakers Jazz Trio will present a variety of jazz, dixieland, big band, and contemporary styles at the Blac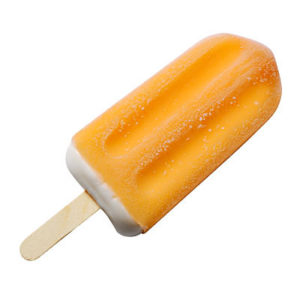 kwood Theater Organ Society in Harrisville at 2pm
August 14…It's National Dreamsicle Day! It's the perfect excuse to enjoy the summertime combination of orange and vanilla in a refreshing frozen treat.
August 15…Put on your cowboy boots and hat and head to the North Washington Rodeo…all this week. Nightly dinners, bareback bronc riding, calf roping, steer wrestling & more.
August 16…Join the Moraine Preservation Fund Volunteers for a two-hour watercolor workshop. All skill levels are welcome at this adult painting event at the North Shore from 10-noon.
August 17…What's the most famous purple thing in the County? Alameda's purple park! Kids of all ages love the slides, monkey bars, tunnels and mazes. Spend the afternoon making memories…you're kids will thank you for it.


August 18…Head to the Zelienople Community Park for an evening of music, food and fun to help raise funds for a new skate park. Performers include Negative Nelson, Air Anchor and Ortega Fuertel from 6-10pm
August 19…The Saeler Solkovy 10th Annual Memorial Ride is today. Registration starts at the Beer Garden on Route 38 at 9am…kickstands up at 11am. The ride will end back at the Beer Garden for the after-party with entertainment by the Shiners.
August 20…Visit Preston Park in Butler Township for the Hobnob Theatre's Shakespeare in the park. The all-male cast will perform Twelfth Night at 8:30pm.
August 21…Bikers and riders of all ages will enjoy the 72 acres of outdoor dirt tracks at Switchback MX on Route 8. Their 2 outdoor and 1 indoor tracks are sure to provide a rush to all adrenaline junkies.
August 22…Head to Harmony and check out this hidden gem of a bakery. Two Fraus Bakery is located in the heart of harmony and offers a variety of made-from-scratch sweets. Cookies, breads, pastries, pizza rolls, and what would a "German" bakery be with out pretzels! Located on Mercer Street in Harmony.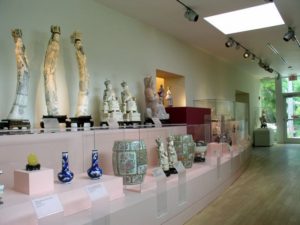 August 23…Add a little culture to your day with a trip to Butler's own Maridon Museum. Featuring the collection of Mary Hulton Phillips, it's the only museum in the Western Pennsylvania region with a specific focus on Asian Art and Culture coupled with German Meissen porcelain.
August 24…Grab your buckets and shovels and head to Lakeview Beach to build sandcastles with the kids. Pack a picnic and enjoy a day Butler's most popular beach…on the North Shore of Moraine State Park.
August 25…Get some exercize while enjoying the scenic campus of Butler County Community College. The one-mile, paved walking trail is for pedestrians only and snakes around the hilltop campus, offering quiet places to rest and view the natural surroundings.
August 26…The local harvest is in full swing. Take advantage of fresh, local produce while supporting local farmers at the Butler Farmers Market on South Chestnut Street. Open today from 8-1.
August 27…Join Zach Manuel tonight for open mic night. Whether you're a musician looking to perform, or just want to enjoy an evening of entertainment, come out to the West New Castle Street Plaza from 7-9pm tonight.
August 28…Work on your swing or introduce the kids to the great game of golf at All About Golf. Located on North Road in Mt. Chestnut, they offer a 9 hole executive course,  24-hour driving range, a pro shop and lessons.
August 29…It's a great day to round up your friends and head to Adams Township Community Park for a friendly game of sand volleyball. The park also has a 1.3 mile walking trail, playground, basketball courts and picnic pavilions.
August 30…Looking for something different to do? How about horseback riding lessons at Silver Crest Equestrian Center. Their experienced staff can handle any type of rider in their indoor or outdoor arenas. Located in Valencia.
August 31…Test your mystery-solving skills at the Mystery Mahem Escapes. Use the clues to help escape the Zombie Apocolypse Room or the Butcher Shop. Call ahead to book your time. Located on Centreville Pike in Slippery Rock.
September 1…The Little Italy Days begin today on Main Street in Butler. Enjoy a day of strolling through the vendors of this Italian-themed festival featuring crafters, businesses, food and entertainment.
September 2…It's the Bikers Against Bullies Ride & Conert. The ride starts and ends at Paradise Park in Cowansville. After the ride, Lonestar will perform. Tickets available at Eventbrite.
September 3…Wine enthusiasts should head over to Anna Marie's Winery & Cafe in East Butler for hand crafted wines made right on the premises. The restaurant specializes in Italian cuisine with a variety of dinners, salads, and sandwiches.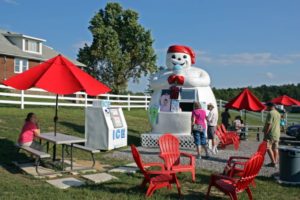 September 4…Visit the Snowman! The one-of-a-kind 13-foot tall custom built roadside attraction serves 24 flavors of shaved ice. It's the perfect place to stop for a frozen treat on this Labor Day holiday. They also have ice cream and smoothies and be sure to try a Yetti! Located on East Portersville Rd.
September 5…It's National Cheese Pizza Day! Whether you order from your favorite pizza joint, or make it from scratch…be sure to enjoy a slice today!
September 6…Stop by Cummings Coffee and Candy for a refreshing iced coffee. With two locations…on Main Street and Evans City Road in Butler. And not that you need a special reason to stop by Cummings, but it IS National Iced Coffee Day!
September 7…And here's your reason to enjoy a nice cold beer today….It's National Beer-Lovers Day! Enjoy a cold one at home or at your favorite brewery.
September 8…Take the family roller skating at the family skate night at Skate Castle tonight from 6-10pm. Skate rentals and concessions available.
September 9…Head to Saxonburg this weekend for the 32nd Annual Saxonburg Festival of the Arts. Enjoy demonstrations, food and craft vendors, and entertainment.
September 10…Do you have what it takes to particpate in the Tough Mudder? The 10-mile obstacle course is designed to test all-around strength, stamina, teamwork, and mental grit. Head out to Cooper's Lake Campground and check it out.
September 13…The Associated Artists of Butler County nature and wildlife show begins today and runs through the end of the month. Stop by and view the beautiful artwork of local artists.
September 14…Come to Zelienople Community Park for the Art in the Park Canvas Party by Kiln-N-Time. A talented instructor will guide you through the steps to make an amazing work of art you can take home. 6-8pm.
September 15…The Modern Gentlemen will perform at Slippery Rock University at 7:30 tonight. The group has provided background vocals and choreography for Rock N Roll icon, Franki Valli. They'll perform classic hits of pop, rock, doo-wop, and of course all your Four Seasons favorites.
September 16…Come out to the Beacon for the Rock Station's Wiffle Ball Tournament for the Vets. This unique tournament features local businesses, organizations, and groups of friends and coworkers coming together to raise money for local vets. The games use a fun zone format that requires no baserunning. If you haven't signed up to play, you can still stop by and take a chance on our huge basket auction, and 50/50 raffle to show your support. The beacon will offer food and drink specials all day.  Proceeds benefit the It's About The Warrior Foudation.
September 17…Head to Evans City for the 31st Annual Evans City Oktoberfest! Spend the day strolling through the vend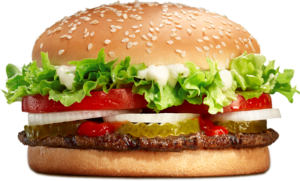 ors, crafters, and classic cars of the Rodfathers. There will also be tons of great food, entertainment and raffles. 10-4 today.
September 18…It's National Cheeseburger Day. Celebrate at your favorite burger joint or fire up that barbecue and grill your own!
September 19…Grab a friend or two and head to Butler Memorial Park for a game of tennis. It's free and open to the public.
September 20…Even though Summer is officially coming to an end, it's not too late to enjoy farm fresh sweet corn. Head to Jones Farm in Cabot for the famous local sweet corn.
September 21...It's the last day of Summer, but that doesn't mean you can have a picnic. Surprise the kids after school with an impromtu picnic at Alameda park.
We hope you had fun all Summer long with WBUT's 93 Days of Summer fun! The warm weather may be fading, but the fun doesn't have to stop…there are plenty of fun things to do throughout the cool crisp days of fall.